1. Where do I find bonus content materials?
You can find all Bonus Content materials included on your wellness plan (such as meal plans, shopping lists, pantry staples, rules to follow, etc). by click the *star* located in the top, right hand corner on the Home page of the app.
2. Calorie goal and tracking. How does it work?
Users now have the ability to create a calorie goal in the app, which will help to precisely track calories each day and see how close one is to meeting their goal. In order edit your calorie (is is by default set to 0), click the "Settings" icon on the Food Tracking page of the app.
3. Can I synch my FitBit on the app?
In order for the FitBit data to display in the app, patients will need to synch their FitBit data from their portal on a web browser using the instructions located on "My Connected Apps" under "Account Settings". Once patients have logged into their FitBit account from the BodySite web portal, the data will appear in the app as well.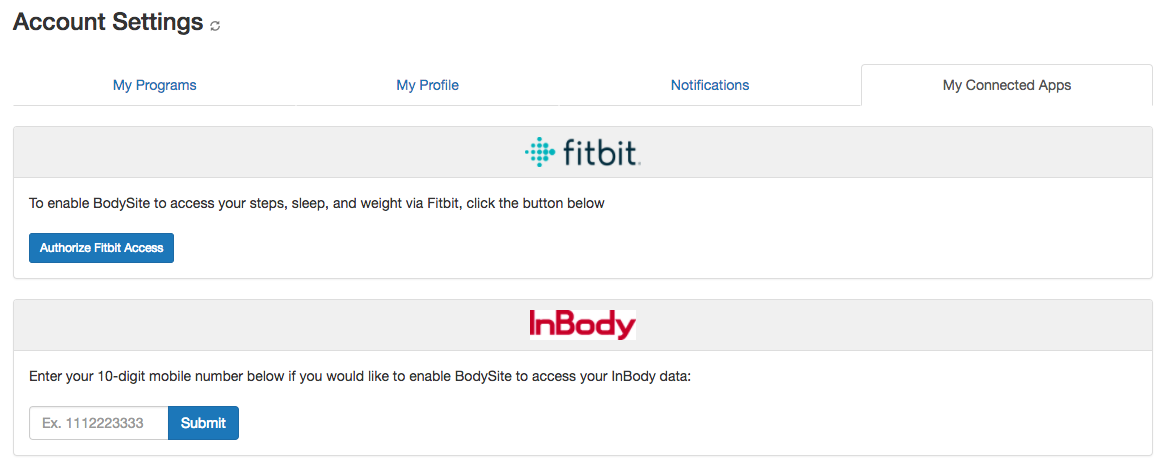 4. I don't see a graph on the weight tracking page of the app. What do I do?
The app will save your first weight log which you can view at the bottom of the weight tracking page. However, the app will not produce a graph until two weight entries have been logged. The first image shown below is with 1 entry, the second image is with 2 entries.